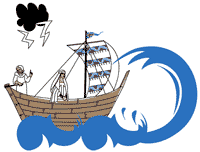 Unit 1: The Succession Crisis, 1286-1292
King Alexander III of Scotland died in March 1286. His children had died before him which left the country without an immediate heir to the throne. The Scottish nobles had to agree on a suitable successor to avoid civil war breaking out. There were two principal factions headed by Robert Bruce, lord of Annandale and grandfather of the future King Robert I, and John Comyn, lord of Badenoch, who was married to John Balliol's sister. The nobles chose Alexander's only direct heir, his infant grand-daughter Margaret, 'the Maid of Norway'. As she was just a child, the nobles selected six Scottish Guardians to rule in her name - two bishops, two barons and two earls.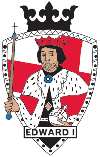 King Edward I of England was Alexander's brother-in-law and a distant relation of Margaret so he had an interest in the royal succession and relations between Scotland and England. Negotiations took place to agree a marriage between Edward's young son and Margaret. The Scottish nobles agreed to this provided that Scotland remained an independent kingdom. Sadly, Margaret died in Orkney in 1290 on her way to Scotland which brought matters to an end and again left Scotland without a monarch on the throne.

The Bruce and Comyn factions turned to Edward I for support and he was asked to decide among thirteen claimants to the Scottish throne in the Great Cause. The list was reduced to two main contenders - Robert Bruce, lord of Annandale and John Balliol, lord of Galloway. Edward took 16 months to come to a decision. On 17 November 1292, he judged John Balliol to have the best claim. Balliol was crowned king of Scotland in Scone on 30 November. After his coronation, he travelled to Newcastle to pay homage to the English king.
View the timeline of events in the Scottish Wars of Independence
The seal of the Guardians of Scotland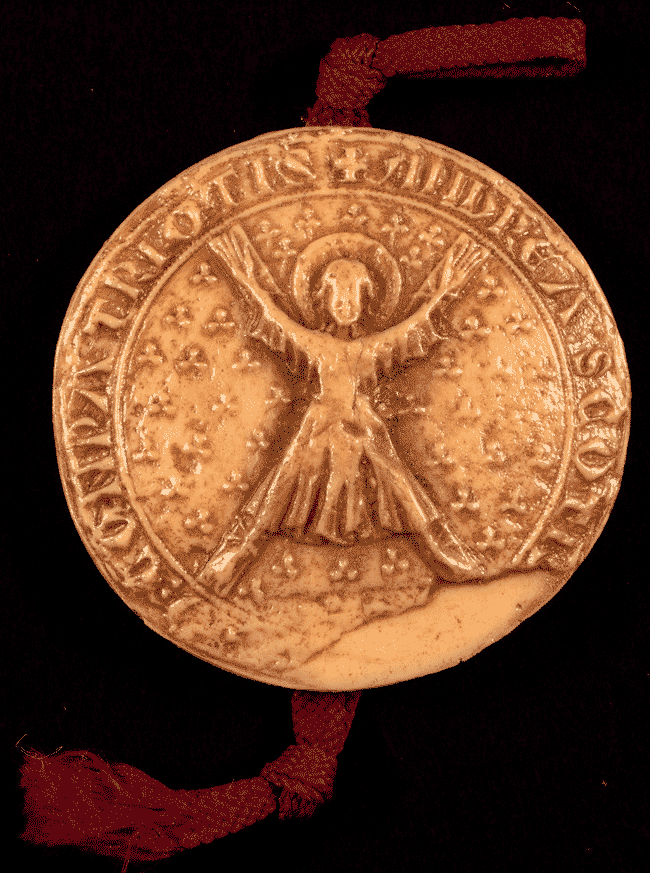 (National Records of Scotland reference RH17/1/17)
From 1286 -1292, in the absence of a monarch, Scotland was governed by the Guardians of Scotland. A new seal was required to authenticate their official letters and documents. They could not be represented by the image of a king or queen but chose to use the image of St Andrew, the patron saint of Scotland with the 'saltire' or diagonal cross associated with him. The seal bears the Latin inscription: Andrea Scotis dux esto compatriotis which translates as: Andrew be leader of the compatriot Scots.