Source 1: Sketch of the battlefield at Flodden, September 1513
This engraving is a sketch of the battlefield at Flodden where the Scottish army was defeated by the English to the east of Coldstream. It is said that the defeat was the result of bad military tactics after the Scots abandoned their hilltop position to fight on lower boggy ground in wet and windy conditions. James IV of Scotland died in the battle on 9 September 1513 and Scotland lost an effective king.
Download and print the central part of the sketch map (Rich Text Format, 1.28MB, new window).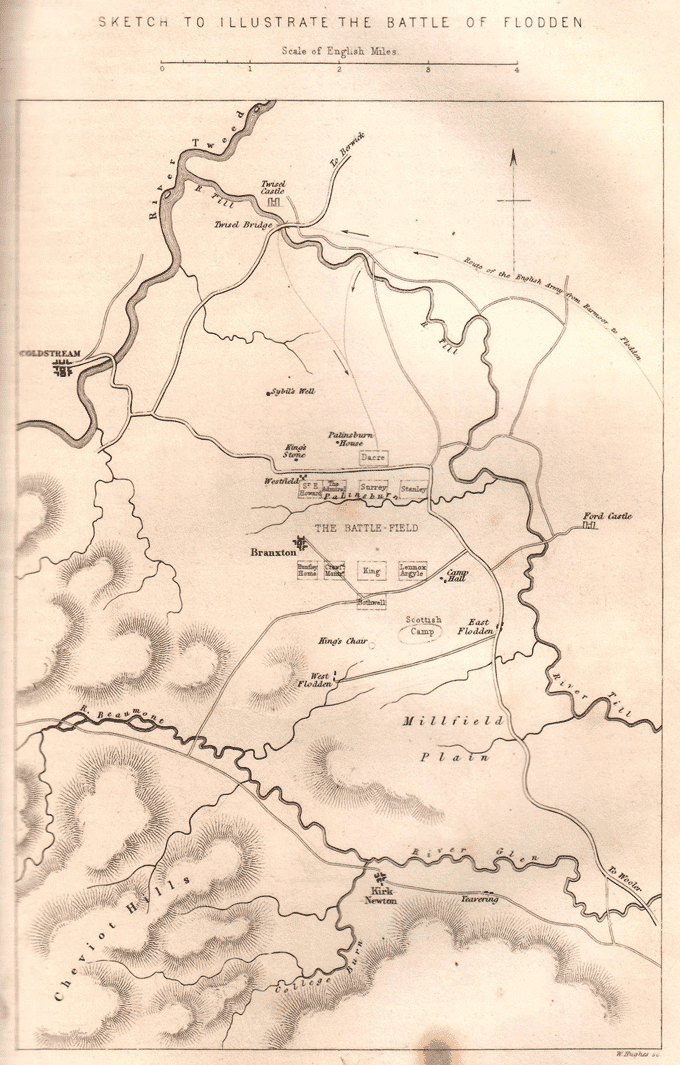 (The Pictorial History of Scotland, James Taylor vol.1, London: James Virtue, 1859, p.407)