Unit 7: King Robert I, 1306-1314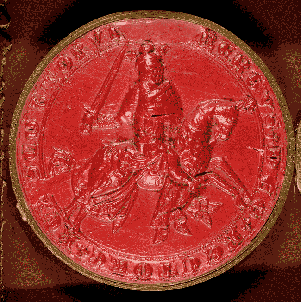 The death of William Wallace forced the key players, Robert Bruce and John Comyn, to reconsider their loyalties to John Balliol, the Scottish crown and Edward I. Matters came to a head in February 1306 when Bruce killed Comyn. A month later, despite facing excommunication by the Church for his actions, Bruce was crowned King of Scotland at Scone.
Things did not start well for the new king. Shortly after his coronation, he was defeated first by the English then by the men of Argyll. Robert I spent the winter of 1306-07 as a fugitive. In 1307 he began his campaign of guerilla warfare against the occupying English forces in Scotland. Among his victories were Glen Trool and Loudon Hill in April and May 1307. The death of Edward in July 1307 and the failure of his son Edward II to send a force to Scotland left King Robert free to deal with his Scottish opponents. He was successful in overcoming his Comyn enemies in the north-east and in winning over potential supporters among the nobles and the Church.
This image shows one side of the Great Seal of King Robert I, depicting him in armour, on horseback, ready to defend his people. (National Records of Scotland reference RH17/1/21)
View the timeline of events in the Scottish Wars of Independence