Welcome to Scottish Archives for Schools (SAfS), the education service of the National Records of Scotland.
Our service sets out to connect and engage teachers and pupils with Scotland's history, heritage and culture.
Archives tell stories and our fascinating collections of documents, dating from the 12th to the 21st centuries, provide insights into the growth of a nation through good times and bad. We draw on these written records, created by people from every walk of life, from kings and queens, lawyers, businessmen and ministers to teachers and children, to reveal Scotland's history.
Our resources support a Broad General Education, Nationals 3, 4 and 5, Higher and Advanced Higher qualifications. Join us in Edinburgh or, if your school is too far away to visit us, we can deliver sessions directly into your classroom by web conference.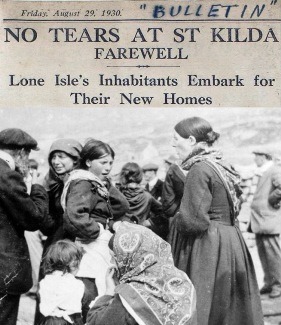 NEWS
The 2015-16 Schools Programme is currently available. Our workshops and Glow Meets are designed to enable pupils to travel back in time to meet historical characters and investigate real events from the past. Our time-machine is the primary source material preserved in the national archives of Scotland - interpreted, illustrated and brought to life.

We aim to make our sessions interactive and enjoyable, using our resources to spark pupils' interest and imagination across the curriculum.
Use one of our learning sessions to provide an inspirational starting point for citizenship or literacy; investigate well-known stories from a new perspective; and introduce pupils to research and analytical skills.

Scots Italians exhibition at National Records of Scotland
A new archive exhibition, 'Family Portrait: The Scots Italians 1890 – 1940', is currently on display at National Records of Scotland, created in partnership with the Italian Consulate General of Italy in Scotland. The exhibition features a hidden archive of Italians living in Scotland in the years before the Second World War.
The unique census of many of the Italians living in Scotland in the 1930s opens a window into the family life and businesses of generations of people who had migrated to Scotland from rural Italy. They adapted and thrived as shopkeepers and café proprietors, mosaic workers and hairdressers, carpenters and cobblers.
Come face to face with the Scots Italians, and discover documents, photographs and objects loaned by descendants of the people who feature in the 1930s census. The exhibition puts the Scots Italians of the 1930s on the map through specially-created graphics. A documentary project by Lorenzo Colantoni and Riccardo Venturi features contemporary Scots Italians and the landscape of Scotland.
'Family Portrait: The Scots Italians 1890 – 1940' will be on show at General Register House, 2 Princes Street, Edinburgh, from 3 December 2015 until 29 January 2016 (closed 25 & 28 December, 1 & 4 January), Monday - Friday 9:00 - 4:30, free entry. See festive opening hours for 24 and 31 December.
Military Service Appeal Tribunal Records Go Online
National Records of Scotland has made records of Military Service Appeal Tribunal Records available on ScotlandsPeople. The records contain thousands of cases of men who appealed against their compulsory call-up for military service following the introduction of conscription in 1916. The reasons ranged from ill health, personal or family hardship and conscientious objection to claims for exemption because their work was important to the national interest.
The records added to ScotlandsPeople, the Scottish Government's official genealogy website, are mainly from the Lothian and Peebles Appeal Tribunal and were kept as a sample, while some additional records of the Ross, Cromarty and Sutherland (Lewis Section) Appeal Tribunal survived by accident. Further details and stories from these archives can be found on the ScotlandsPeople website.