Welcome to Scottish Archives for Schools (SAfS), the education service of the National Records of Scotland.
Our service sets out to connect and engage teachers and pupils with Scotland's history, heritage and culture.
Archives tell stories and our fascinating collections of documents, dating from the 12th to the 21st centuries, provide insights into the growth of a nation through good times and bad. We draw on these written records, created by people from every walk of life, from kings and queens, lawyers, businessmen and ministers to teachers and children, to reveal Scotland's history.
Our resources support a Broad General Education, Nationals 3, 4 and 5, Higher and Advanced Higher qualifications. Join us in Edinburgh or, if your school is too far away to visit us, we can deliver sessions directly into your classroom by web conference.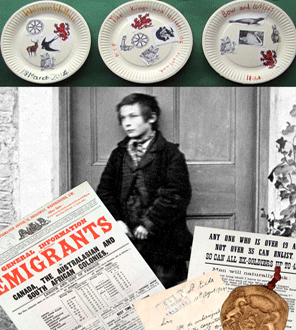 NEWS
Our new schools programme for 2014-15 is available and includes learning sessions on the Scottish Wars of Independence and the First World War in Scotland.

We aim to make our sessions interactive and enjoyable, using our resources to spark pupils' interest and imagination across the curriculum.
Use one of our learning sessions to provide an inspirational starting point for citizenship or literacy; investigate well-known stories from a new perspective; and introduce pupils to research and analytical skills.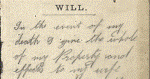 Scottish Soldiers' Wills from two World Wars go online
National Records of Scotland (NRS) recently made the Soldiers' Wills series available online through ScotlandsPeople as part of commemorations of the 100th anniversary of the outbreak of the First World War.
Among the 31,000 wills of Scottish soldiers are 26,000 of men who died in the Great War, which form part of the records of the Commissary Office in Edinburgh, held in NRS. The wills will also continue to be available in the Historical Search Room at General Register House.
Read more about these poignant records on the National Records of Scotland website.