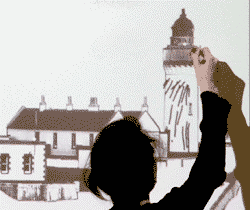 Schools Programme 2013-2014
Available from 3 September 2013 to 27 March 2014
The National Records of Scotland (NRS) offers a wide range of opportunities for teachers and pupils to work with original sources that bring the past to life. Join us in Edinburgh to investigate historical events and themes.
Our free workshops are open to pupils from P3 to S6 and support Curriculum for Excellence, National Qualifications and the Scottish History Units within Higher History. Our resources can also be used in support of other areas of the curriculum.
Print our Schools Programme as an Acrobat PDF (569 KB , new window)
Print the Schools Programme as a Rich Text Format (1.7 MB, new window)
All our sessions are based on primary sources of evidence held in the NRS. We can adapt each to the appropriate level and learning needs of your class so do not hesitate to contact us with your specific requirements.

If your school is too far away to visit us, we can deliver our resources directly into your classroom by web conference. You will find our Glow Meet room in our National Glow Group. To Glow Meet, you will need a computer or laptop linked to an interactive whiteboard, a microphone and webcam, and access to a Glow account. We meet teachers online at least two weeks in advance of the first session to test the link and to finalise the content to be covered.
New for 2013-14
In partnership with ScotlandsPeople, we offer older secondary pupils the opportunity to complete a small research project into their family history to produce a family tree.